Demolitions
In the demolition sector, EMMEBI is active both in the industrial field and in dismantling ships and large iron frames.
In cooperation with highly professional and experienced partners, EMMEBI carried out major works on behalf of the F.C.A. Group, such as the demolition of the series 8000 plant at Iveco S.p.A. in Turin (TO), the Stile plant and engine test room in Arese (MI), the Thesis line and the 22 presses line, including assembly, bodywork and painting at Mirafiori (TO).
Among others, it also dismantled the SATA assembly, bodywork and painting lines in Melfi (PZ), the Termoli rod line and the FCA Cassino (FR) painting plant, as well as dismantling the FCA plant and machinery in Pomigliano (NA).
Among other activities, EMMEBI carried out the machinery demolition work and the management of all waste deriving from the disposal of the gallery/bathroom/oven areas of the Salerno plant, owned by the glass multinational corporation ACG Flat Glass.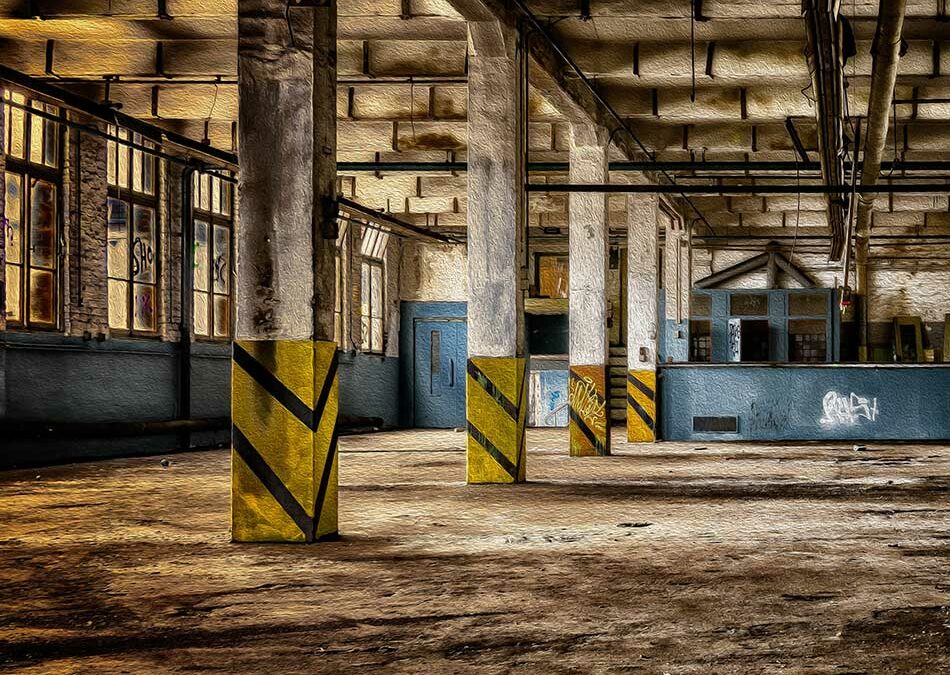 Demolition works of the series 8000 line for Iveco. In addition to the demolition itself, EMMEBI implemented targeted decommissioning measures, aimed at preserving the intactness of the production line buildings.